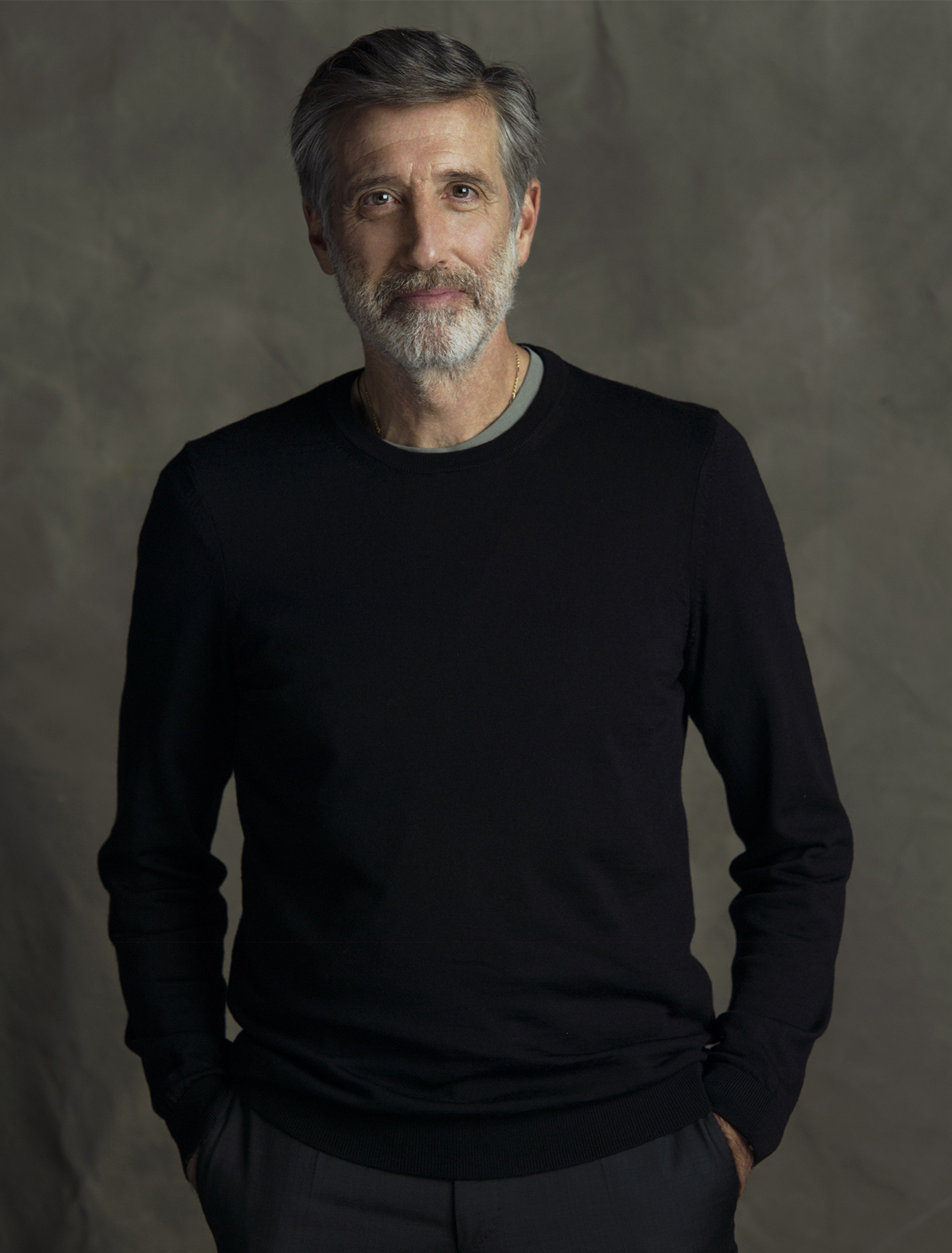 Emilio Aragón was born in Havana, but has Spanish nationality. He has been one of the main creators of the artistic panorama and audiovisual communication in Spain for over 30 years.
He was born into a family of artists; his career began at a very young age in the entertainment world as a musician, actor and scriptwriter. He studied the piano at the Madrid Royal Conservatory. He completed his studies in composition and orchestra conducting at the New England Conservatory in Boston. He graduated Cum Laude with a Bachelor's Degree in History; in addition, he is Honorary Doctor of Art for his contribution to the world of arts and communication by the University of Suffolk, Boston, USA.
In 1988, he created his production company Caribe Music from which, in 1993, he founded Globomedia, one of the main producers of content in Europe and creator of hits such as Médico de Familia, Los Serrano, Los Hombres de Paco, 7 Vidas, Aída, Águila Roja, El Informal, Sé Lo Que Hicisteis…, El Intermedio, and many others. In 2005, together with his partners, he received the broadcasting license for the channel La Sexta, of which he was Honorary President for the first years of its existence.
In 2008, he made his debut into the cinema world as producer and composer of the original Carlitos y el Campo de los Sueños soundtrack. He later became somewhat restless for more, and as such, in 2010, launched Pájaros de Papel, his first opera, as director and scriptwriter and for which he also took care of the music. In 2012, he directed and produced his second film called A Night in Old Mexico; starring Oscar-winning Robert Duvall and shot in the USA. In 2015, he separated from the Globomedia Group and continued his professional career through his production company, Caribe Grupo.
In response to his social commitment, Emilio has been linked to the organization Action Against Hunger as Patron and Vice President. He travels with them on many occasions in order to get to know the work that this organization does in the field. In the context of these trips, several awareness-raising documentaries have been produced: Guatemala: Mil Colores y una Esperanza in 2003; Malí, el Corazón del Sahel in 2004; Armenio in 2009; and Lucha de Gigantes, in 2018.