Music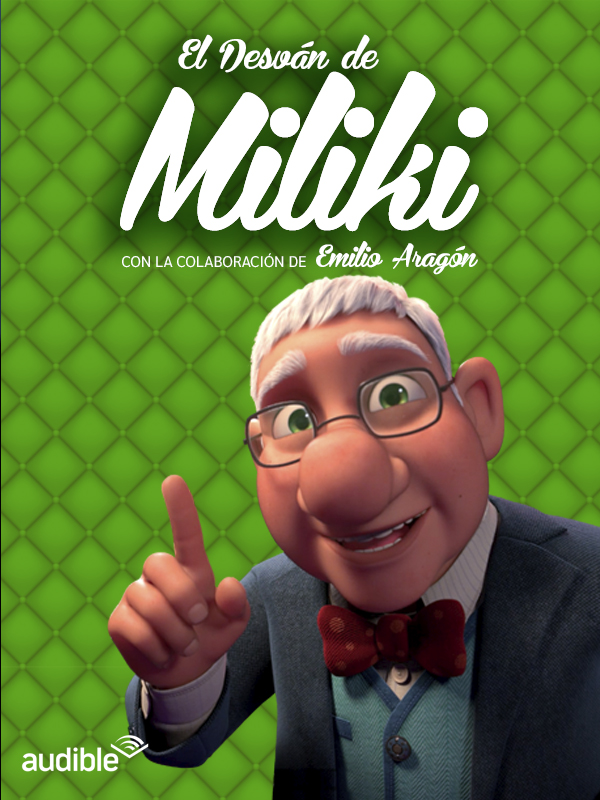 THE PLANET CACHIBU
Planet Cachibu is an exoplanet where the inhabitants of Earth throw their rubbish into a enormous canyon in a desperate attempt to dispose of the waste that has invaded their seas and oceans.
Miliki, whose stay on Earth has come to an end and is looking for a place to retire and rest, lands on the distant planet and is surprised to discover that it is inhabited by very strange and amusing beings: The Cachibus. The tiny inhabitants are about to leave their little planet, which is drowning in the garbage from Earth, but Miliki convinces them that they can recycle it, treat organic waste to cultivate gardens, and reuse old objects to convert them into useful and fun things.
Together, they're going to make the planet a clean, green, and sustainable place. But Miliki didn't come alone. In addition to his faithful friend Dron Pepito, a homemade drone, he carries under his arm a bottonless suitcase full of music, magic, laughter, stories, and joy. The Cachibús are delighted with the new arrival, and Miliki is also happy with his new friends, but there are some little people he misses a lot… Miliki left his grandchildren Miliki Jr. and Susanita on Earth and misses the time he spent with them and the adventures they had together. As luck would have it, Dron Pepito can connect with Dron José, the drone that he left with the children before starting his long journey.
Communication between Earth and Planet Cachibu is constant and Miliki can continue to be close to his grandchildren, enjoy their adventures and share his day-to-day life with them, despite being thousands of miles away. In Miliki's Loft, there is much more. But Miliki's Loft isn't just the adventures of Planet Cachibu.
In addition to the adventures of Miliki, Susanita, Miliki Jr. and the Cachibus, the loft is full of songs, stories, and entertaining sections starring our characters.
– Miliki's old songs, and a couple of new ones, fill the loft with catchy melodies, fun compositions and rhythm.
– The stories told by the unforgettable voice of Miliki transport listeners to worlds full of fantasy and incredible characters, where anything is possible.
– Susanita's curiosity about a variety of topics tests the patience and wisdom of Raton Colorao over and over again.
– In Fun Words, Miliki teaches Miliki Jr. and Susanita how much fun playing with language can be.
– In the Music Loft, Miliki takes the children on a journey through the different rhythms and music of the world, teaching them the instruments and the great composers.
– Captain Bebo takes us on exciting adventures to unimaginable places at the helm of his walnut-shell boat.
– And after so many emotions and adventures comes Respira, the time to relax and get ready for bed. We'll need our strength for the next day. 
Gender: Music and entertainment audible format
Number of podcast: 168
Language: Spanish
Production year: 2020
Producer: Caribe Music
Original Idea
Emilio Aragón
Producer
Caribe Music
Director
Emilio Aragón